Remodeling Services in Baton Rouge, LA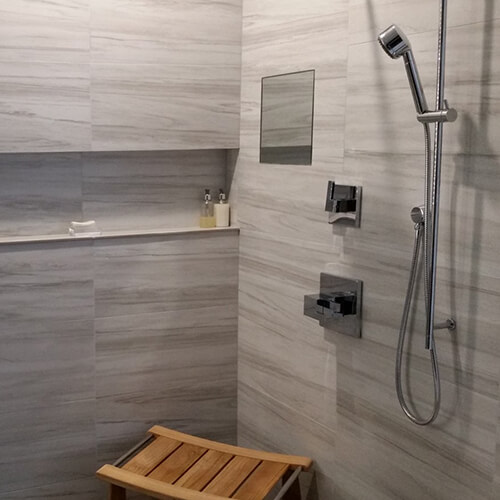 Your home is a haven, and you want to do whatever it takes to ensure it's in good working order. After all, your family deserves a safe, functional and attractive place to live in and love. With our complete home remodeling services in Baton Rouge, LA, DAC Home Services, LLC can transform your home into the space of your dreams.
General home remodeling Our licensed contractors have the skill and expertise to make over your home inside and out. From selecting the highest quality materials to utilizing the latest building techniques, we balance form and function for a result that exceeds expectations.

Kitchen remodeling In need of a kitchen remodel in Baton Rouge, LA? Whether you want to install brand-new counters and appliances or simply replace those old cabinets, our team can give the heart of your home a much-needed facelift.

Bathroom remodeling Outdated bathrooms can make a beautiful home seem drab. Let us turn your bathroom into a sanctuary while ensuring the plumbing and electrical work is up to code.
Home Repair Services
Normal wear and tear can take its toll on the average home. In addition to full home remodeling in Baton Rouge, LA, our highly trained team can handle a wide range of home repair services, including maintenance, electrical work, light plumbing and more.
General home repair From installing drywall to hanging sheetrock and repairing stairs, our contractors specialize in restoring your property's function and appearance.

Trim and carpentry With a talent for remodeling and an eye for detail, the DAC Home Services, LLC team can perform a wide range of specialty trim work and carpentry.

Windows Need new windows? Our contractors specialize in installing beautiful windows that keep the cold and heat out while letting the light shine through.

Doors We repair and install new interior and exterior doors quickly and with minimal disruption to your routine.

Flooring From removing existing floors to installing new ones, our flooring specialists can handle tile, stone, laminate, vinyl and more.
Raise the Standard of Your Home
Ready to schedule your home repair, bathroom or kitchen remodel in Baton Rouge, LA? Call DAC Home Services, LLC at 225-268-8821. We're eager to hear from you.